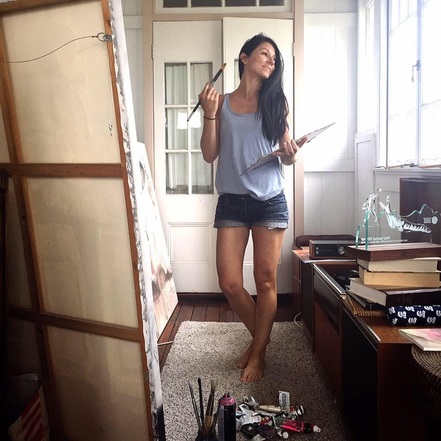 "Be A Love Warrior"

I believe each and every one of us deserves love, happiness, beauty and above all freedom. Through my art I express this wish for everyone. To radiate self love. To believe in themselves, to believe in their dreams and their purpose and to be brave enough to stand up for what they believe in. Positive energy radiates and when I am creating a piece of art, I am creating something that will hopefully reach out to people and help them believe in themselves and most of all feel good.

Through creating colour filled beautiful art pieces I hope to bring happiness, strength and beauty in to the hearts and souls of others.

I have been painting since as early as I can remember, my art has always been a very big part of who I am and very much part of the fabric that makes up my life and my world. I am blessed to have my art as my form of expression to the world for my purpose and my mission to create positivity and self belief. My art has taken me on many beautiful adventures all over the world and I enjoy the continual challenges and opportunities it brings my way. Each creative journey is my growth as a person and my small contribution to this life and making the world a better place.



---