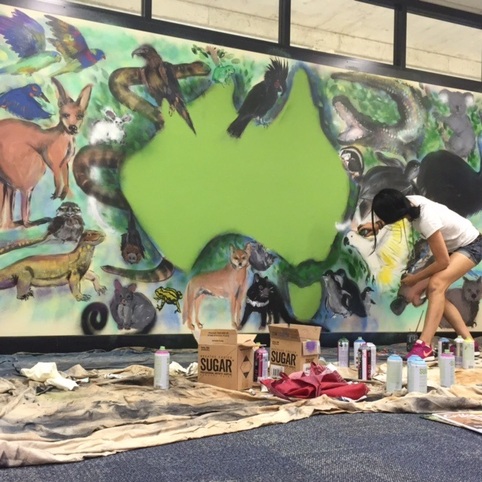 I am absolutely LOVING painting the interactive art features in the Education Centre at Australia Zoo.

This weekend I completed the Australia Chalk Board feature and now the Education Centre is finally
starting to come together just beautifully.

If you have passion for something and want to share that message do not hold back! This life needs us, each and every one of us to share our passion to help make a difference.

My message is simple. I share my passion and my message for our wildlife through my art and although dreams can be hard work, I love every single second of the journey.