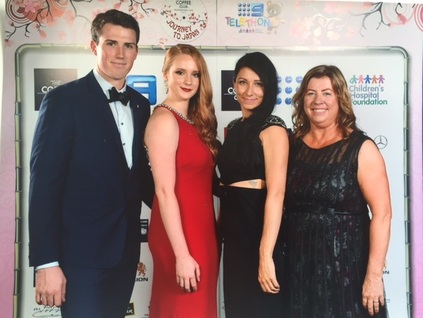 The Coffee Club Children's Hospital Telethon Ball was held at The Brisbane Convention Centre on the 17th of October raising funds for The Children's Hospital.
As many of you know this is a topic very close to my heart with my beautiful little friend Bridget Muller currently fighting a very courageous battle against Acute Myloid Leukaemia.
Some gorgeous friends and I attended this stunning night to celebrate the inspiring work of The Children's Hospital Foundation and to support Australian Families affected by childhood cancer.
10.5 million dollars was raised on the night which is absolutely fantastic!
It was incredibly beautiful to be part of such a special night and represent my beautiful little friend Bridget and her family.
It was great to catch up with my Wildlife Warrior Ambassador and friend Tim Dormer who was there as a guest and helping out with the telethon.
www.childrens.org.au