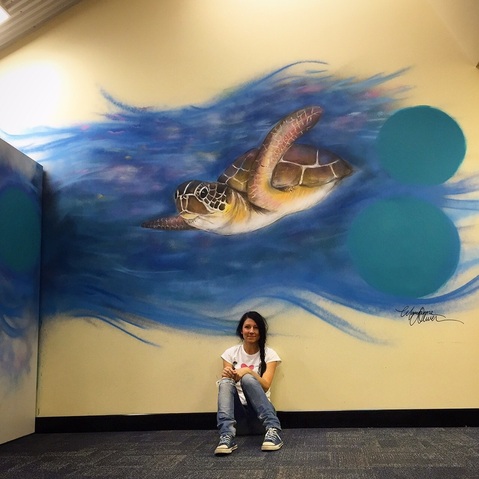 "I believe that education is all about being excited about something. Seeing passion and enthusiasm helps push an educational message"
- Steve Irwin
I was super excited to get creating at Australia Zoo Education Centre recently as part of a series of interactive art wall pieces I will be creating over the coming months. My collaboration with the zoo aims to inspire the imaginations of all who enter the Education Centre and motivate that inspiration to want to get involved.
This project is so important to my passion and mission to inspire and motivate others to believe and know they can make a difference for our wildlife.
Stay tuned for more wildlife artwork in the coming weeks as this wonderful story and collaboration of passion unfolds.
In theme with World Oceans Day on June the 8th I created a beautiful big sea turtle on the entrance wall to the Oceans Room at the Education Centre.
So
much fun!
Share your passion for our wildlife and conservation today and become a Wildlife Warrior!
www.wildlifewarriors.org.au
www.australiazoo.com