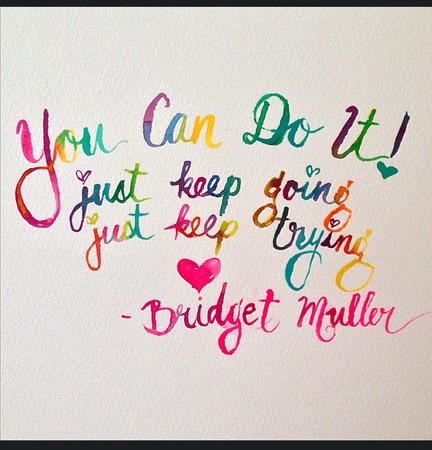 "For when I am weak, then I am strong"
If you scroll down to my earlier posts you will see a post where I
wrote about my beautiful little friend
Bridget and her very brave fight against Acute Myeloid Leukaemia. Last week I received the devastating news that Bridget's Leukaemia had relapsed and this brave, positive and inspiring little warrior who had already faced more than her fair share of battles would have to once again face this challenge.
Like so many people I have been left shocked that this little girl has
to even face this not once but twice.
Bridget is such a little ray of light, her energy is loving yet fierce and she is one very brave little girl.
In times like these we must look after one another and we must always believe. I have painted Bridget her most recent painting to have with her in hospital to keep her spirit sparkly on days she feels weak. I have also painted Bridget's quote from my earlier post which we will be looking to have printed on to canvases at some stage so we can raise money for Bridget and her family.
Bridget and her family have been through far more than any family should however they remain the most positive, generous and loving people you will ever meet. They have done so much work for the Children's Hospital Foundation, Leukaemia Foundation and for Childhood Cancer and in times when I am sure they would just like some time out they have been so giving and generous with their time to friends and strangers, understanding always that people simply want to help out.
I am calling on all my friends to help out if you can. There will be many fund raisers coming up over the next few months for this beautiful family so that they can be with their girl as she spends however long it takes in hospital kicking leukaemia in the butt once and for all. The road ahead will be a challenge for Bridget and her family however they are not alone and we can all help. I will be part of any and every fund raiser I possibly can to help out and would encourage my friends to do the same.
Click on the link here to read more about Bridget and her family and to donate a few dollars
to help out. We are all in this together and I have total faith in humanity to help this beautiful
family out in this very difficult time.
Sending Bridget and her family lots of Rainbow Warrior love always.
- Maryanne
http://www.gofundme.com/sfb3u7f7