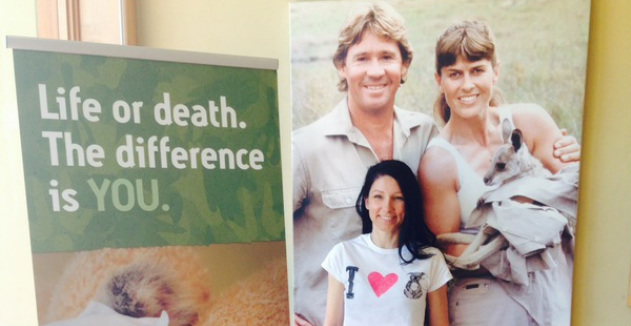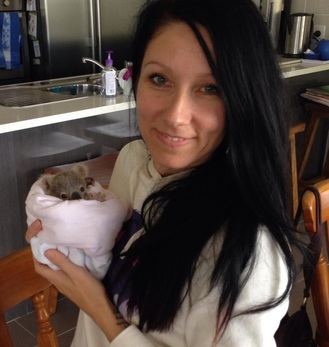 "Whatever your dream, your message, your journey... dig deep in to your soul and find the courage to speak up, be heard and allow others to feel what you feel."
I feel so much passion and love for our koalas and I am dedicated to reminding others of their beauty and how blessed we are to have such an incredible marsupial as part of our natural habitat and how that is worth standing up for and protecting together!
The "I Heart Koala Project" is my ongoing commitment to Australia Zoo Wildlife Warriors and our koalas through my art. My art projects I have created will donate all profits to the Australia Zoo Wildlife Warriors.
Through my art I am creating the love I have for the koalas and the beauty of our koalas through my eyes. By creating these artworks and projects I am hoping to raise awareness and much needed funds for the care, protection and rehabilitation AZWH give to our koalas and wildlife. By doing my part for our koalas I hope to inspire others to do the same in their own unique way! Each and every one of us can make a difference to help secure the future of our koala!
My latest adventure for the I Heart Koala Project is the release of the I Heart Koala T-Shirts and Calico Bags to raise funds for the Australia Zoo Wildlife Hospital Trauma Season Appeal. All profits raised will help contribute to the care and rehabilitation of our wildlife during this very busy season known as Trauma Season for our wildlife. The cost to treat an injured koala can go up in to the thousands so every dollar raised makes a big difference our injured koalas.
I am very proud to be a Wildlife Warrior and for the support and love I receive for my I Heart Koala Project from AZWH, my friends, family and followers.
Find out how you can become a Wildlife Warrior at www.wildlifewarriors.org.au
- Maryanne